The Bine - What's It All About?
We keep hearing that there's no money for social care, that we can't find enough care workers. In the UK alone, dementia costs the country over £26 billion a year.
And yet the experts seem to forget that we already have an army of carers, all of them volunteers. In this country 700,000 people support family members or friends with dementia, many of them doing so for 100+ hours a week.
The problem is that this army has no organisation, no leadership. Everyone's fighting their own individual battle – and that's no way to win a war.
This IS a war. Dementia is costing the world economy $1 trillion a year – and the costs are rising fast, with projections of 150 million people living with dementia by 2050.
With no medical cure in sight, the odds are stacked against us, but that doesn't mean we can't put up a good fight. We mean to lead from the front.
We aim to establish a network of activity centres – The Bine – where people with dementia will spend their daytime hours each day (- just as children go to school and adults go to work.)
They won't be just parked at the Bine! Whatever their disabilities, people still want to feel useful and engaged. So we'll get them involved in purposeful projects and activities – for their community, for family and friends, for each other. 
Some will need lots of help, others far less. We'll provide exactly the assistance that's needed, with plenty of helpers. Because the normal family carers will be volunteering at The Bine for 2 days a week – that'll get their loved ones FREE membership. 
… and follow our adventure as we set up the first model Bine Centre in Salford.
Enjoying our site?
Then don't miss a post. Our weekly Monday newsletter includes a digest of all the previous week's articles.

Get exclusive content too:

Wednesdays: Carer tips
Fridays: Latest Bine updates
blog
In Sweden, Lucia marks the beginning of the Christmas festivities, so we had our own celebration. We need more days like this, which Lena will enjoy and I'll remember.
Read More »
The Bine
There are lots of dementia groups, many more than 5 years ago. But only around 10% of those diagnosed make use of them. Why? Can we do better with The Bine?
Read More »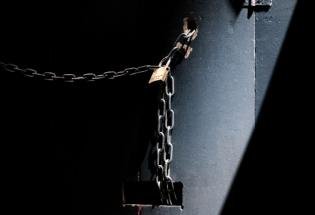 opinion
To keep people with dementia safe, we're sometimes tempted to lock them in. But when does safety become imprisonment? Dementia's human rights challenges.
Read More »
I just had the most inspiring conversation with Alan Miles, and I do believe his work will be a game changer for dementia care world wide. Have a look at his website and you'll be inspired too!
What a great initiative with The Care Combine - I hope it takes off and we will see this replicated across the globe - this can affect us all, no matter where or who you are.
I so wish that my dear 93 year old aunt in Singapore could be a part of The Bine. This is social transformation at its best. Wishing you wind in your sails as you move this truly remarkable work forward.
What a heartbreaking and wonderful project! I look forward to your being so successful that other countries (like mine) decide to emulate it and ask you to provide training for us.
What a wonderful thing you are creating. I've seen both grandfathers lose their sense of time and place through a stroke and something similar to Alzheimer's, and it is so painful. My grandfathers' only options for care were in nursing homes and even though we knew they were (reasonably) safe and visited them, knowing that they were at a place like the one you envision would have been so much better.
If you can make this model work, the impact could be extraordinary, there are so many other socially isolated communities who could benefit from cooperative communities - young single mothers, adults with Down syndrome and probably many others I don't know about. Community is one of the biggest factors in well being, and you're building a community for those who need it most.
I'm so moved and excited about your mission…it makes me feel better about the world knowing you're doing this! I'll be following eagerly to see where you take it!