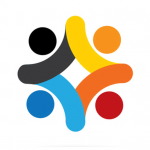 You might have expected The Care Combine to be registered as a charity. We're not. Instead we're setting up as a Community Interest Company – a CIC.
What's the difference? Well, a charity tends to raise its money through donations. We're not comfortable with that, preferring to operate as a normal business, where people get something in return for the money they choose to pay us.
In many ways, in fact, we'll operate just like a limited company. We'll be able to raise money by issuing shares, for example. The owners of the business can be employees too, whereas in a charity the trustees cannot. 
But here's what makes a CIC special. The majority of any profit must be reinvested into the community that we have pledged to serve. By law, CICs may not pay dividends exceeding 35% of profit. So in our case at least 65% of profit will be re-invested in our dementia initiatives. 
And there's a second important legal stipulation. Should a CIC ever decide to sell or close its business, any capital gain must by law be passed to another nominated not-for-profit organization, not to the shareholders.
We're big fans of the CIC legislation. It brings together entrepreneurs and investors who understand the value of money, but believe in feathering other people's broken nests before they feather their own. Used this way, money really can make the world go round.
Our aim is to transform the lives of all affected by dementia – those diagnosed, their carers, other family members and close friends. We want to replace fear and despair with a measurable improvement in wellbeing and a renewed sense of optimism. To achieve this, we plan to establish a network of daytime activity centres, known as the Bine. At the Bine, people with dementia will be in a safe community, but engaged in meaningful, purposeful projects and activities. Meanwhile their family carers will have the working-day free to resume careers or pursue their own interests. Carers or other family members will be invited to volunteer at a Bine Centre for two days a week – and this will 'buy' free membership for the person with dementia – so nobody will be excluded because they can't afford to pay.
The annual cost of dementia to the UK is reckoned to be over £26 billion – and worldwide the figure is a staggering $1 trillion. We question whether that money is well-spent, when (in the UK at least) 62% of people with dementia feel their life is over, 68% say they are socially isolated and 64% of carers report they have had no or not enough help. The Bine will make a dramatic difference – not only to their quality of life, but also to the cost of care: our plan will turn millions of solo family carers into a truly effective volunteer care army.
Here's the source of our statistics – we're facing one of the world's biggest problems.
So if we're planning to make this national and international impact, is The Care Combine planning to open Bine Centres all over the world?
Absolutely not. There are 50 million people living with dementia in the world, probably more than 70% of them living at home. If a typical Bine Centre accommodates around 30 of them, how many centres would we need? Do the math. A venture on that scale would be unthinkable, even if we were the best-funded company in the world – which we're not!
But what we can do is create an effective model, establishing methods and tools and standards as we go – and then assist other communities to set up their own Bine Centres under licence to us, sharing our resources and working practices.