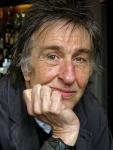 If you've arrived here, you're probably looking at the business card I gave you when we met. Thanks for taking the time to check out our website.
If you'd like to get in touch, all my contact details and social media links are on the Contact Us page. 
There's a bit more about me at the top of the Our People page – and if you click on my photo there, you'll get a fuller picture from my LinkedIn profile.
I hope you'll have time to explore the rest of the site too. The Home page gives a pretty good overview of the innovations we plan to introduce to dementia care, and how we're starting with a model Bine Centre here in Salford. Hopefully this will be just the beginning of a national campaign to transform the experience of dementia for those diagnosed, their carers, and their families. If we get this right, we could save billions in the budget for dementia care too: in our view, a great deal of current expenditure is ineffective.
We're adding new blog content to the site 3 or 4 times a week – either stories (like this) opinion pieces (like this),  or articles specifically related to the Bine (like this). There's a listing of the most recent blog-posts on the right. Or you can click on the Latest Posts menu at the top of any page on the site to see what's new. We also announce each new post on our Care Combine Facebook page – if you 'Like' the page, you should get the alerts ( … although you can never quite tell with Facebook!).
There's also a newsletter three times a week. Subscribers get carer tips on Tuesday, in-depth content on the Bine on Friday (aimed at those who are thinking about setting up their own Bine Centres), and a blog-digest on Sunday, recapping the previous week's posts. Here's a recent edition – from the page that loads, you'll be able to read previous newsletters, or subscribe if you'd like to.
Finally, if the changes we're proposing in dementia care excite you, and you feel you'd like to play a part in some way, whether large or small, can I urge you to take a look at our Get Involved page – and, if you still like what you see, then definitely sign up for the weekly newsletter. And let's talk.
Looking forward to those further discussions.