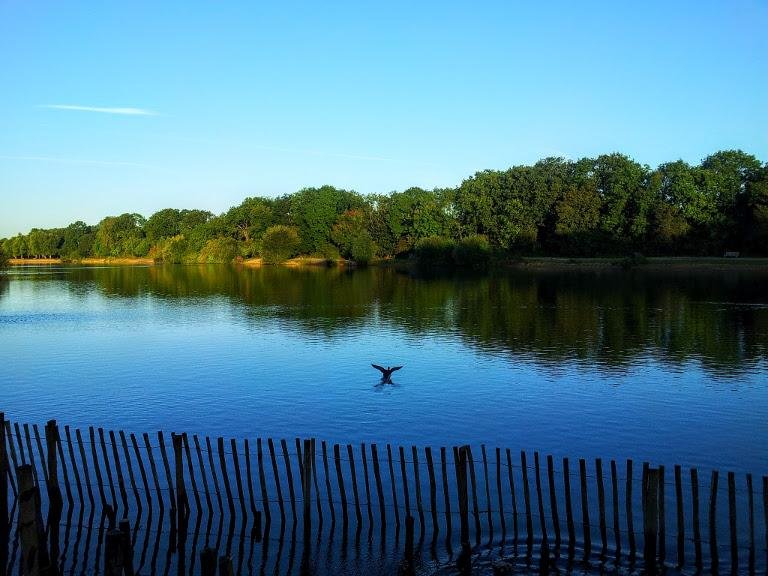 Sometimes you stumble across a thought you scribbled years ago, or a photo stashed away in a file – and seeing it again, you realise you only half-understood it at the time. Suddenly now, you see its real significance.
Google helpfully reminded me this morning of a photo I took 6 years ago, when Lena's Alzheimers was just a faint whisper in my ear.
This is what we want, Lena and I and millions of people with dementia and their carers – and all those who feel shut in and enclosed by age and illness. They want to escape the barrier, to spread their wings again and fly back to that place in the sunshine where they know they belong. They want freedom.
The picture says it better than the words.
The Bine - our escape route
Later tonight, Friday, I'll be publishing an important newsletter, explaining in detail why The Bine is so important, with implications reaching far beyond dementia. I'll explain too, how you can make a real difference to the world of those who are behind the barrier - starting right now.

If you're not already a subscriber to our newsletter and you'd like to find out more, click on the yellow Sign Up button in 'Enjoying our site?'
Enjoying our site?
Then don't miss a post. Our weekly Sunday newsletter includes a digest of all the week's articles.

Get exclusive content too:

Tuesdays: Carer tips
Fridays: Latest Bine updates