Time for some brainplay, a little leap of imagination.
Imagine you're a working parent with two children, aged 7 and 11, doing well at school. You get this letter from the school …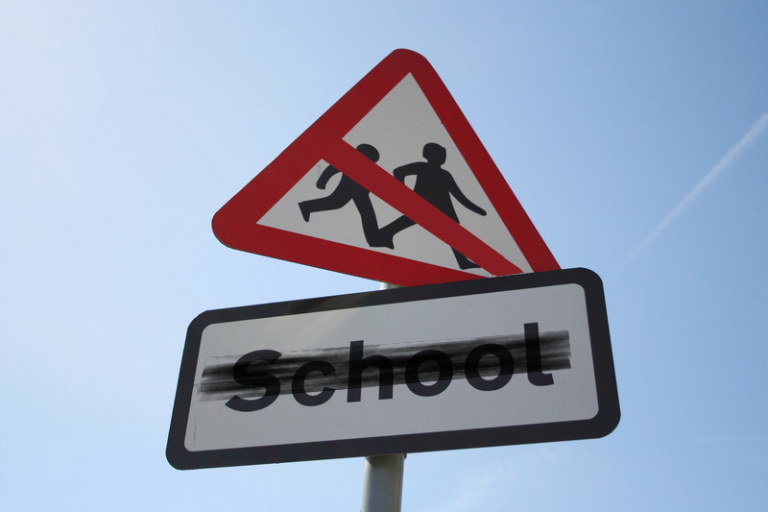 Dear Parent
As you will be aware, the recently passed School Reform Act ushers in an entirely new approach to the education of our children. We are writing to inform you that Willowbank, like all other schools in the area, will not be re-opening for classes after the summer holiday.
It goes without saying that we will continue to have the best interests of your child / children at heart. The Government's decision to close the schools was not made easily, but research has clearly proven that by investing in teachers rather than premises, the quality of education in this country will rise. We plan to double our staff numbers by September.
What will this mean in practice? Each child will receive at least one hour of private tuition per day from Monday to Friday. The teacher will come to your home twice a day, once in the morning and then again in the afternoon for a period of approximately 30 minutes both times. We will notify you in due course of the weekly timetable of visits scheduled for your child / children during the Autumn term.
We believe that our children will quickly benefit from this one-on-one coaching. In the crowded classrooms of the past, teachers were obliged to teach in lockstep, at a pace that was too fast for some, too slow for others. Now each child will be able to learn at the pace that suits them best.
Inevitably, the role of parents will change. After work has been set by the teacher, we encourage parents to work with closely their children, assisting them with their home assignments. We know that many Willowbank parents will welcome this opportunity to be more involved in their children's education and we know we can count on you to provide this vital support.
To clarify your role and to answer any other questions you may have, we are hosting a Parents' Meeting at the school on Wednesday 15th August at 2:30 pm – to which you are warmly invited.
I hope to see many of you there.
Yours sincerely
Your task
1) Think about the difference this plan will make to your child, to you, to the quality and cost of education, to teachers. What's the ONE most powerful argument you would make either supporting or protesting the contents of this letter. Write this one argument in the Comments Box below, so that you can remember it for the Parents' Meeting.

2) Now think about the similarities between this plan and the way we currently handle dementia care for those who live in their own homes. Draw your own conclusions - and we'd love to hear your comments.
No – don't worry, we aren't really planning to change our schools system. But we do mean to transform dementia care. Read more in our article – Introducing The Bine.