The Care Combine takes shape
April 6, 2018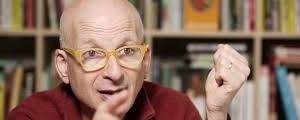 Alan Miles joins Seth Godin's programme, The Marketing Seminar – an intensive 100-day programme for people who want to make real change happen. Inspired by Seth's coaching (that's Seth above), driven forward by other seminar participants, half-formed ideas about a better way to handle dementia care suddenly come sharply into shape, emerging as The Care Combine. The adventure begins.
Launch of Care Combine website
July 28, 2018
It's time to start spreading the word.
Finding premises
August 31, 2018
Now comes the hard part, as we start to lay plans for the first model Bine Centre. The first task will be to find premises, ideally in a town centre location somewhere in Salford. The place needs to be sizeable – as well as 30 members and about the same number of staff and volunteers, we'd like to be able to host events where members of the public can be accommodated too. (We want to help bring life back to the High Street!) Let's see if we can find a generous donor, somebody who believes in our project as much as we do, to help with the costs.