Here are some of the key people in The Care Combine team – the list will grow in the coming months.
Click on the profile picture to find out more about each of us on LinkedIn – where of course we'd be happy to connect with you.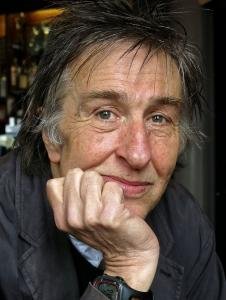 This is not the first time Alan has tackled a challenging social problem. In the 1990's, people laughed when his company, CareerCraft, announced plans to put young Saudi school and college-leavers into jobs ... until several thousand of them proved their worth in positions ranging from bank auditors to delivery drivers across the Gulf region. You'll find details of this and other highlights of a long entrepreneurial career in his LinkedIn profile. Alan's also a writer (publishing as Alain Miles on Amazon), a runner (when fit), and, since 2013, a carer for his wife Lena.
Zbys is a widely respected expert in evidence-based medical reviews, having published over 50 systematic reviews for Cochrane, the acknowledged world leaders in this field. He spent 13 years with Cochrane as their Bahrain Country Director and served for 6 years as a member of the Steering Group on their Board of Directors. Zbys is also a public health specialist - as an advisor to the Minister of Health in Bahrain, he developed a clinical practice guideline on breast cancer for the country's health services. Now back in the UK, he appears to have forsaken his Yorkshire roots for the comforts of Cambridgeshire. (More on LinkedIn.)