There are outstanding stories being written by people living with dementia and their carers, stories that give us deep insight into what it feels like to live with the illness. Our aim is to find the very best stories and story-tellers, and bring them to your attention.
If there's a dementia story-teller who you think needs to be brought to our attention, then please let us know.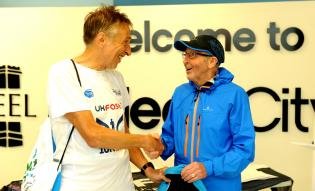 For 50 years Ron Hill has inspired me. First as one of our greatest distance runners. And now as a new kind of champion as he speaks out about Alzheimers.
Read More »