It's all very well to talk about the challenges of dementia for those diagnosed and their caregivers. But it's easy to forget that if you have a parent with dementia there can be enormous emotional stress too. Chances are you'll find yourself facing some of life's most agonising decisions. We have a plan to take the agony away.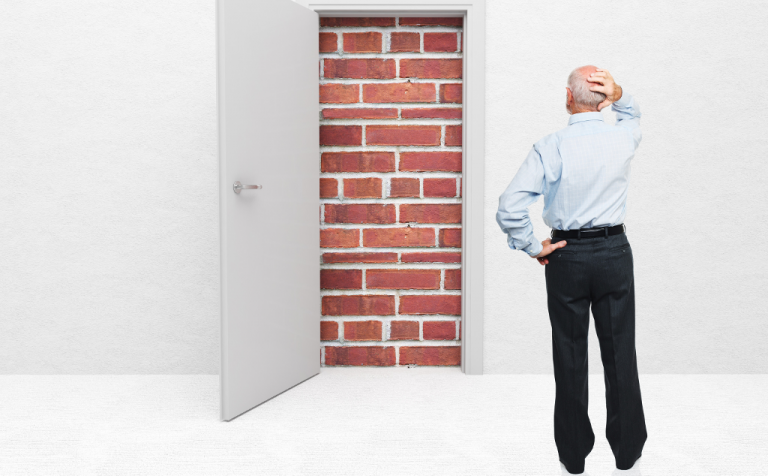 Josie's text
I had a text from our daughter, Josie. She was at a care home, visiting her partner's elderly grandad. But it was a woman there she noticed.
There's a lady here, just like Mum, and she keeps coming past every 10 minutes and trying to open the back door to get into the garden. And now she's talking to us and asking, in broken English: 'Won't someone open this door. I want to get out.' She's got her handbag and she's all set to go. But there's no escape.
All I can see is Mum at home, or at my house, standing at the door when she's tired or fed up, waiting to go somewhere, anywhere. But Mum's with family, and this poor lady is amongst strangers. A couple of them are yelling at her to stop looking for the door. Everyone else pretends not to notice.
It's just so heart-breaking, I can't stop the tears. To think that it can come to this! It won't come to this for us, will it?
This is not a rant against care-homes.  They have a place, an important place, in the spectrum of care options. There are circumstances when full-time residential care is the kindest choice – when the physical demands of care at home get too great, for instance. Or when there's nobody available to help a person with dementia, and they've reached the point where their safety is at risk.
A parent with dementia – care at home or away?
But Josie's reaction to the lady with the handbag expresses what most of us feel about the care of our loved ones. If it comes to a choice between keeping a parent with dementia at home amongst family and friends or moving them permanently into the hands of strangers, then please let it be possible for them to stay at home.
The trouble is, right now, it often isn't possible. This is when the emotional stress of dementia can be almost unbearable.
Suppose your parent with dementia lives alone and you invite them to live with you – or you go to live with them. How will becoming a carer affect your life? Maybe you'll have to give up your job, or at least reduce your hours. So how will you pay the mortgage? And what about those holidays you've been planning? How will the move affect your relationship with your partner, or your own kids? What sacrifices are you prepared to make?
Or maybe both parents are around, and one of them is the carer. You see the carer-parent beginning to struggle, and sense that depression is setting in. You know you should be there for them, to offer more help, but your own life is taking you in a different direction …
So, after all, maybe a care-home would be for the best. But where? Of course you want the best for your parent, but how much is that going to cost? You see figures quoted: £30,000 a year – more if nursing care is required …
The Bine – home AND away
The Care Combine's solution, The Bine, takes all those anxieties away. How do we do it?
The person with dementia …
… continues to live at home, but spends the daytime hours in the Bine Centre on the High Street. Every day, seven days a week. Doing what? Well, not looking for the exit door. Josie's lady with the handbag was sending a message: she felt bored, imprisoned – that's why she wanted to escape. 
Hours spent at The Bine are filled with meaningful, purposeful activities and projects. Like going out for walks and foraging. They use the berries they've collected as they mix ingredients for baking. Then they sell the cakes in the Bine coffee shop, popular with mums who drop by with their toddlers for a chat after dropping off the bigger kids at school. There's plenty of help for those who struggle with the activities: for every three people with dementia there's always at least one member of staff or helper. The Bine's a community, safe, but a place where good things happen.
Meanwhile, their carers ...
… are released from their responsibilities for the whole working-day. For eight hours, every day of the week, they're able to get back to the life they knew before dementia. Perhaps they'll go back to old jobs or interests. Perhaps they'll take up new ones.  Or maybe they too will want to spend their time at the Bine, enjoying the activities. They'll still be providing care – but now as part of a sharing community instead of struggling to cope with everything themselves.
In fact, there's a big benefit if they do volunteer to help at least two days a week – because that'll pay for their loved one with dementia – Bine membership will be free. With time to become themselves again, carers will be refreshed and strengthened for the job they still have to do back at home in the evening.
Their grown-up children …
… can relax now. That care-home decision can be delayed – maybe for years, until the physical condition declines to the point where living at home becomes impossible. Their parent with dementia spends the day with friends and the evenings with family. They've seen at first hand how much fun the Bine is when they and their own kids go along to join in the Bine activities themselves – they're always made to feel welcome. The family carer is doing so much better too, now that the burden of care has shifted and they're enjoying a normal life again. 
And what about the cost of dementia now? Well even if nobody in the family has time to volunteer at the Bine, the full membership fee for this fully-engaged care is only £400 a week, considerably cheaper than residential care. But for those who choose to join in and help at the Bine for just the two days a week (or more if they want to), membership for their family member won't cost a penny.
The Care Combine – home and abroad
Josie's mum, Lena, was diagnosed with Alzheimers in 2013. The Care Combine began as a plan to improve the quality of our own lives – Lena's and mine and Josie's too – as we face up to dementia. When we open our first Bine Centre here in Salford, we'll be the first to benefit. But millions of others here in the UK share our fears and frustrations – those diagnosed, their carers and everyone who has a parent with dementia. So the plan, after getting the model Centre right, is to share our experience, our methods, our resources, our standards, with communities across the country. We want to establish a national Bine network.
And why stop there? I've just had a message of support from Flora Lim, based in Toronto:
I so wish that my dear 93 year old aunt in Singapore could be a part of The Bine. This is social transformation at its best. Wishing you wind in your sails as you move this truly remarkable work forward.
Yes, Flora, why not a Bine Centre in Singapore for your aunt? And, since you're not likely to be able to visit her too often, why not pop in to one of the Toronto Bines to help out there, knowing that there'll be others doing just the same in Singapore?
The Bine makes care – or you could call it love – our shared responsibility.
But I'm getting ahead of myself. it's time to roll up my sleeves and make our first Bine Centre a reality.
Your input
Have you had this experience - a parent with dementia, or a close relative? What was the most difficult decision you had to make? How did it work out?